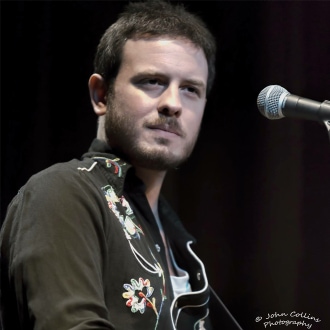 Chris Hersch
guitar, banjo, ukulele (kids)
Inquire About Lessons
Chris Hersch teaches a wide variety of topics and styes, including: general technique, reading skills, jazz improvisation, country, rock n roll, western swing, pop/contemporary, blues, bluegrass, folk and fingerpicking styles.
Chris tailors his lessons to each student's needs and unique interests, believing no one approach is all encompassing. His teaching is flexible yet disciplined, and he strives to find the right mix of fun and challenge.
Whether it is a 5 minute practice on a single string, or 30 minutes on a jazz standard, Chris wants to communicate the excitement of making music and the joy of progressing over time with smart practice.
He also teaches the 5-string Banjo in the 'Clawhammer' and 'Bluegrass' traditions, as well as Ukulele for kids.
Chris Hersch is also a very active performer, and has toured Nationally and Internationally since 2007. While teaching at Powers from 2004-2012, his performance schedule grew to over 200+ dates a year…compelling him to take time away from teaching to tour Europe and all 50 states multiple times. He is excited to be returning to Powers, bringing real world experience into his lessons.
He was voted among the Best Roots Guitar Players Nationwide by The Alternate Root, and was picked in Rolling Stone Magazine's '10 New Artists You Need to Know' (with Girls Guns & Glory). He also won two Boston Music Awards for 'Best Americana Act of the Year' (with Girls Guns & Glory).
Chris Hersch graduated from New England Conservatory in 2004 with a Bachelor of Music in Jazz Guitar Performance, where he also earned a Concentration in Music-In-Education. He served as Guitar Chair at Powers Music School from 2008-2012, and also taught at other schools including the Community Music Center of Boston, Brookline Music School, and Cape Cod Conservatory.
For more information on Chris visit his website: www.chrishersch.com