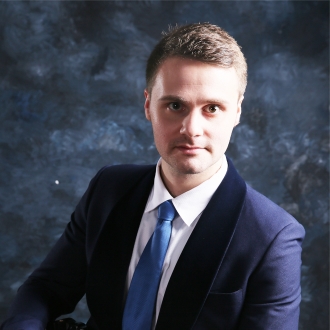 Dylan Mowry
classical & acoustic guitar
Inquire About Lessons
Dylan Mowry is a dedicated and passionate musician who seeks to share his love and enthusiasm for music through teaching and performing. Dylan graduated from Bridgewater State University in 2015 with a BA in music. At Bridgewater, he studied music and the classical guitar under the guidance and mentoring of guitar virtuoso Jerome Mouffe. Prior to attending Bridgewater he earned his AA degree at Bristol Community College where he completed the Commonwealth Honors Program and graduated summa cum laude. Dylan is currently earning his Master of Music in classical guitar performance at New England Conservatory.
Outside of academics Dylan enjoys teaching and performing. He has hosted and performed concerts in several area churches and regularly performs at local venues. With regard to teaching, Dylan strives to help students identify their technical and musical challenges and plan a course of action to overcome them. He believes music should always be fun and that any challenge can be overcome by breaking it down to its smallest parts. For Dylan, the ultimate reward comes from the look on a students' face when they are able to play a piece of music that they once thought was impossible.
In addition to teaching at Powers Music School, Dylan teaches guitar and electric bass at Bella Music Center and has held his own private studio since 2014. Dylan is well versed in all styles but has a particular passion and affinity for the classical guitar.