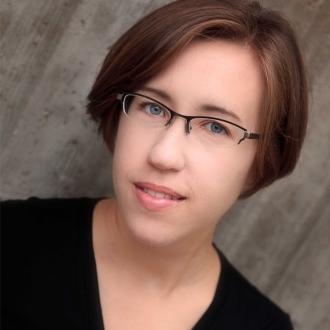 Inquire About Lessons
Pianist Elizabeth Chladil encourages her audiences and students to embrace a lifelong participation in music through her work as an active performer, teaching artist, and piano instructor. She has performed in the United States and internationally including recitals in France and Japan. She is a founding member of the Marvento Flute and Piano Duo, an ensemble dedicated to bringing creative programming to diverse audiences. An enthusiastic teaching artist, Elizabeth invites audiences to form personal connections with live music through interactive workshops. As a dedicated teacher of private lessons, Elizabeth encourages musical artistry by balancing spontaneity with patient attention to detail.
Elizabeth earned an M. M. degree in Piano Performance from the Longy School of Music of Bard College and a B. M. degree in Piano Performance from Ball State University. Her principal teachers include Rieko Aizawa, Eda Shlyam, and Robert Palmer.
Teaching Philosophy
Music belongs to everyone. I encourage students to embrace a lifelong participation in music. Regardless of age or level, studying piano provides an avenue for expression and allows individuals to make music part of their lives.
Students can become independent learners. Beyond fostering an enjoyment of music, the careful discipline of study and performance develops skills that serve students in all aspects of life.  I enable independence by helping students set attainable goals, equipping them with practice techniques, and guiding them to use personal experience as the basis for artistic interpretation.
I never stop learning to teach. Through careful reflection, each lesson provides an opportunity to improve my teaching. Working with students inspires me and is an integral part of my creative cycle of teaching and performing.