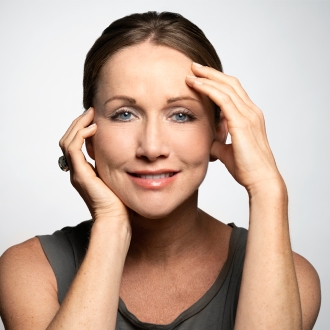 Greta Feeney
Chair, Voice Department
voice
Inquire About Lessons
Greta Feeney is an American opera singer and recitalist, specializing in soprano and coloratura mezzo-soprano repertoire of the 17th and early 18th century. Praised by audiences and critics alike for her uniquely beautiful vocal timbre and impeccable musicianship, Ms. Feeney made her international concert debut at the age of 21 with the Singapore Symphony Orchestra (Haydn's Creation), and her professional operatic debut at the age of 24 with the San Francisco Opera (Jano in Jenufa).
Ms. Feeney studied at The Juilliard School, where she was featured as Tytania in A Midsummer Night's Dream and Constance in Dialogues of the Carmelites. In graduate school Ms. Feeney took first place in the New York district and was a semi-finalist in the Metropolitan Opera National Council Auditions, with additional awards from the Licia-Albanese Puccini Foundation, George London Foundation, and Koussevitsky Foundation.
As a young professional, Ms. Feeney participated for two seasons in the San Francisco Opera's Merola Program, sang Adele in the national tour of Die Fledermaus with the Western Opera Theatre, and was subsequently chosen for the San Francisco Opera's prestigious Adler Fellowship. Ms. Feeney's career with the San Francisco Opera includes more than 20 opera productions, with featured roles including Gretel in Hansel and Gretel, Marzelline in Fidelio, Despina in Cosi fan Tutte, Amanda in Le Grande Macabre, and the creation of the role of Marguerite in the world-premiere of Earthrise. Additional opera credits include two seasons at The Spoleto Festival (Diana in Iphegenie en Tauride and Papagena in Die Zauberflöte) and six productions with the Ohio Light Opera (including Franzi in Wienerblut and Mascha in The Chocolate Soldier, recorded on Newport Classics label).
Ms. Feeney's professional recital debut was for the San Francisco Opera's Schwabacher series. An avid proponent of new music, she commissioned two world-premiere song cycles, Pashtun Songs by Bruce Rockwell, featuring anonymous love poems by Afghan women, and Miriam by David Daniel Feinsmith, set to verses from the Book of Exodus. Other recital engagements include 405 Schrader (San Francisco), International Street Cannibals (New York), Musica Reginae (New York), Nantucket Musical Arts Society, Nantucket Arts Council Downtown Celebrity Series, Nantucket Baroque Festival, The St. Croix Landmark Society, and the Intermezzo Series at Spoleto Festival, USA.
A baroque specialist, Ms. Feeney has performed as a soloist in some of the world's most prestigious concert halls, including Carnegie Hall, Alice Tully Hall, Merkin Concert Hall, and the Herbst Theater in chamber music engagements with the St. Luke's Chamber Ensemble (U.S. premiere of coloratura mezzo-soprano and contraltino arias by Mysliveček and Zelenka), the New Century Chamber Ensemble (Purcell's The Fairy Queen), the Philharmonia Baroque Orchestra (Bach Magnificat and BWV 110), Eliogabalo in Cavalli's Eliogabalo with Stony Brook Opera, and Agrippina in Handel's Agrippina with The Mannes Camerata.
Ms. Feeney's musical and theatrical directing credits include Fluxus: a retrospective, a performance art series exploring the original Fluxus Manifesto with Nantucket Island Arts and Music, a non-profit organization she founded while pursuing her doctoral degree at SUNY Stony Brook. Other directing credits include Hansel und Gretel at UCSC Opera Theatre, featuring her own colloquial translation of the original German libretto, Subtext: Cut-Piece, a reinterpretation of Yoko Ono's one-woman show for Nantucket Arts Council, and Phillip Glass Buys a Loaf of Bread with Theatre Workshop Nantucket.
An active music educator and mentor to aspiring singers, Dr. Feeney has served on the music faculties of the Brooklyn-Queens Conservatory of Music, Bergen College, and the University of California, Santa Cruz, with degrees from the Mannes College of Music (BMA), Brooklyn College Conservatory of Music (MM), and the State University of New York at Stony Brook (DMA). She currently serves on the faculty of Nantucket Music Center and the Concord Conservatory of Music, and is Chair of the Voice Faculty at Powers Music School in Belmont, MA.
Visit her on the web at www.gretafeeney.com.