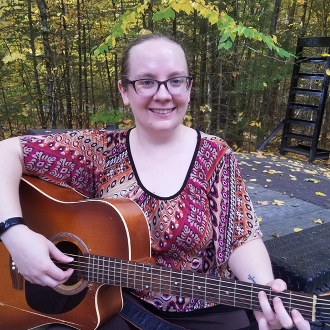 Krystal Bloom
Music Therapy Dept. Chair
music therapy
Inquire About Lessons
Krystal was born and raised in the woods of New Hampshire until moving to Boston in 2008.  She received her Bachelor of Music in Music Therapy degree from Berklee College of Music in 2013 and has been certified as a music therapist since 2013.  She went on to work in private practice in Connecticut, serving a wide variety of clients from age 9 months to 102 years with a wide array of diagnoses and abilities.  She enthusiastically joined the team at Powers in 2019.
Fun Facts
– I play 8 unique instruments!
– I share my home with two birds (Aries and Mango) and a dog (Bambi).
– I am a rock climber in my spare time.