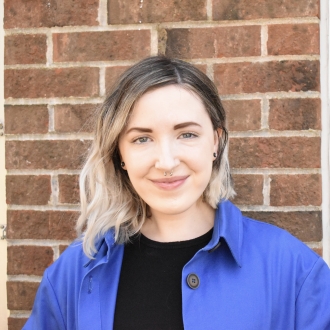 Inquire About Lessons
Terry Doyon is a singer, songwriter, and multi-instrumentalist. She holds a BA in music from Bridgewater State University, where she studied voice, flute, and piano. While earning her degree, she was the recipient of the ATP Grant for her original compositions for voice and piano and she was the winner of BSU's concerto competition in 2014. After graduating, Terry has been an active performer in the south shore and greater Boston area as a professional cantor, musical theater actress, and singer-songwriter. Favorite past roles in theater include April – Company, The Balladeer – Assassins, and Adolfo Pireli – Sweeney Todd.
With a love of all genres of music, including classical, musical theater, pop, jazz, folk, and even punk, Terry provides a pedagogically sound approach to the advancement of vocal technique. She ensures that students learn and maintain a healthy technique for their instrument and believes that no music education is complete without a thorough understanding of music theory, ear-training, and music literacy. Terry provides a safe, supportive learning environment for her students where they can develop skills to be a confident performer.
Fun Facts
I have had over 10 guinea pigs, half of which were named after sweets.