With the school year coming to a close, we wanted to shine a spotlight on our amazing seniors. Thank you for letting us be a part of your musical journey, good luck with your future endeavors!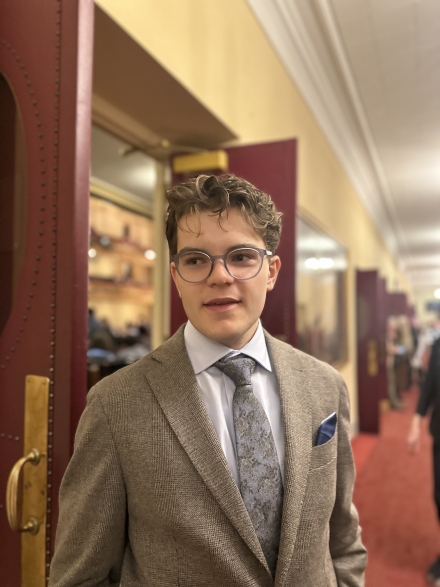 Nicolas Valayannopoulos-Akrivou, violin student and recent Cambridge Rindge & Latin School graduate, is on his way to MIT for Mathematics in the fall. Before he heads off to enjoy his summer we wanted to congratulate him and reminisce on his time at Powers together!
He joined the Powers Youth Advanced String Orchestra in the fall of 2019, shortly before coronavirus would send all of our classes online. Nicolas continued his studies through this unexpected time, building a great relationship with the group's director, Job Salazar Fonseca.
When the Advanced String Orchestra group wound down, Nicolas kept his strong connection with Job alive through private lessons this past fall.
Now heading off to MIT, Nicolas says he "will certainly miss the early-morning lessons on Saturday that started off weekends on a perfect note" with "my wonderful teacher and life mentor, for both his technical teachings and his lessons on life."
On top of his schooling at MIT, Nicolas plans to continue playing violin in various ensembles. Job says, "Nicolas is going to MIT with a curious mind, a big heart, unselfish, and willing to go the extra mile. He is the student any teacher would wish they could have. He has a wonderful mind and soul!"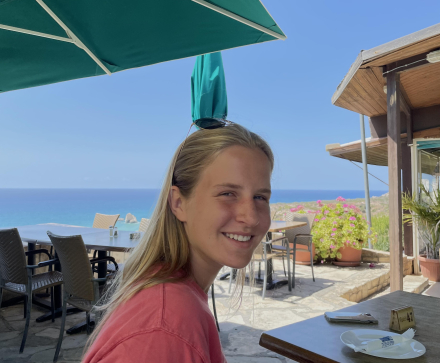 Multi-hyphenate voice and piano student, actress and performer, and soon-to-be Arlington High School graduate Anna Berggren is off to Vassar College for biochemistry this fall. As her 12 years at Powers come to a close, we wanted to take some time to shine a spotlight on all of her hard work.
Anna started taking lessons with us at 6 years old, finding a passion for singing and piano very early on. She continued her musical journey with Powers through new schools, new teachers, new buildings, COVID changes, AP classes, and all of her extracurriculars, excelling all the way. Anna credits her time at Powers for part of her success, saying "I have enjoyed taking voice lessons at Powers so much. They helped me get into my high school's select choir and be the lead in the spring musical, which was definitely a highlight of my high school experience!"
Anna has definitely shown that a full plate is nothing she can't handle, and her lifelong passion for music has continued to grow. With her love of music that she fostered here, she will continue performing and playing in this next stage of life, saying "I plan to participate in choir and the performing arts at Vassar as extracurriculars, and hope to continue to play piano and guitar as hobbies as well."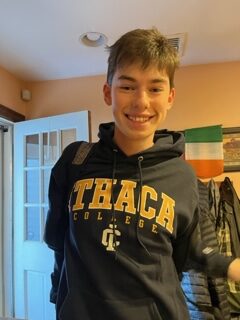 The second in the line of brass-playing Fitzpatrick brothers to come through Powers Music School, Luke Fitzpatrick, just graduated from Belmont High School and is headed to Ithaca College for Sports Media.
Luke had a shorter time here than his brother James, taking private trombone lessons with Michael Tybursky for his last two years of high school. Despite his short run with private lessons, music is a big part of Luke's life, and the musical history of Ithaca College drew him to make the big decision of enrolling.
His mom Rachel said, "He has great memories of all his practice times with Mike both in the former and new Powers Music School location. He is hoping to make musical connections at Ithaca, which started as a music college and offers wonderful large and small ensemble groups for musicians of all levels."
Mike is confidently sending Luke off to the next stage in his musical and life journey, saying, "Luke is a kind and thoughtful person whose drive to succeed is inspiring. It's been great to work with him!"