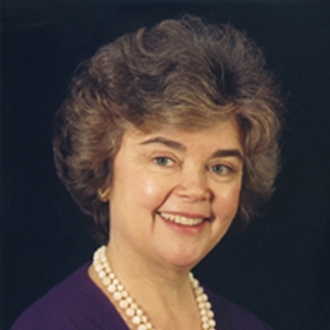 Inquire About Lessons
B.A., Radcliffe College; M.A.T., Harvard University; Soloist Diploma, Longy School of Music of Bard College; M.M., New England Conservatory. Performances with Boston Lyric Opera, Cantata Singers, Castle Hill Festival; concerts at the Gardner Museum, National Portrait Gallery, National Cathedral. Created role of Martha Corey in Judgement at Salem; premieres of works by New England composers. Founding member: The Cambridge Quartet, Victoriania. Performances: England, France, WGBH, NPR, Voice of America. Vocal masterclasses at the Guildhall School of Music & Drama (London), Trinity College of Music (London), masterclass series in Paris: 2001-2004, and workshops and masterclasses in England, Iceland, Finland, Australia, New Zealand, Taiwan, Denmark, Japan, and the U. S. Presentations at ICVT III, ICVT V and ICVT VIII. Recipient of the Distinguished Alumna Award from Longy School of Music of Bard College. Longy School in 2004. Current position and faculty: New School of Music, Cambridge, MA., and Powers Music School in Belmont, MA.
With over thirty years of experience teaching singing to students of all levels, Emily Romney's wide ranging interests and expertise involve working with conservatory vocal performance majors, adult avocational singers at all levels, and young solo singers of high school age. She also brings to her studio teaching a keen interest and broad experience in Vocal Chamber Music literature and performance, and expertise in Vocal Pedagogy. Ms. Romney has presented masterclasses and lectures in the USA, Europe and the Far East. She has performed recitals, chamber music, and opera throughout the eastern United States, England, and France. Her interest in contemporary music has led to premieres of songs, song cycles, and opera. A founding member of the Cambridge Quartet and vocalist with Victoriana, Ms. Romney has been heard on Boston's WGBH, National Public Radio, and Voice of America. Ms. Romney is a member of the New York Singing Teachers Association. She is also a member of the National Association of Teachers of Singing, and has served as a frequent adjudicator for NATS song festivals and vocal competitions.
She currently maintains a private voice studio in Cambridge, MA. and is on the faculty of the New School of Music in Cambridge MA, and Powers Music School in Belmont, MA.