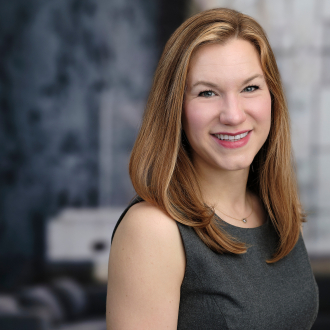 Inquire About Lessons
(She/they)
Janet Pohli is an accomplished soprano who has performed throughout New England in a variety of performance styles. Known for her "light and emotionally poignant" sound, Janet is equally comfortable in opera and traditional musical theater. Janet has performed a variety of staged roles including Inga (Young Frankenstein), Clara (Passion), Sibella (Gentleman's Guide to Love and Murder), Lily (Secret Garden), Mary Poppins (MP), Fantine (Les Miserables), Martha Jefferson (1776), Johanna (Sweeney Todd), Sarah Brown (Guys and Dolls), Laurey (Oklahoma!), Gretel (Hansel and Gretel), and Baby Doe (Ballad of Baby Doe) to name some highlights.
Her teaching and coaching philosophy is based upon support in all its factors (emotional, pedagogical, and physical) with a keen focus on personal growth through individual accountability. Having goals and objectives is important but doing the work and taking the journey is the priority. Building confidence, musicality, musicianship, characterization, and presence are some of the key factors of Janet's teaching objectives and are specialized to each student based upon their goals.
Fun Facts
I love gardening
I prefer audio books
I'm a Swiss miss who can yodel.