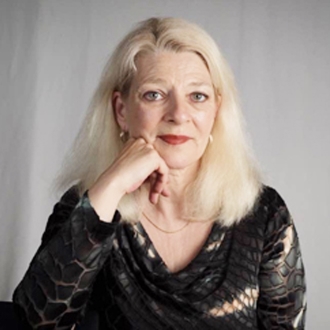 Kathryn Rosenbach
Piano Dept. Chair; Piano Pairs Artistic Director
Piano, collaborative piano
Inquire About Lessons
Kathryn Rosenbach teaches piano and chamber ensembles at Powers Music School, where she is also a piano accompanist and chair of the Piano Department.
She holds Bachelor of Fine Arts and Master of Fine Arts degrees from SUNY-Buffalo and an Artist's Diploma from Accademia Musicale di Chigiana (Italy), and completed doctoral studies at Eastman School of Music. She also completed studies at Chautauqua Institute, SUNY-Fredonia, and Cleveland Institute of Music. She has studied with David Burge, Leo Smit, Guido Agosti, Barbara Lister-Sink and Stephen Manes.
Kathryn has been Artistic Director of Composers in Red Sneakers and is presently the Music Director of First Church in Chestnut Hill. In the chamber music community, she has played with the Janus 21 Chamber Ensemble and the Avatar Ensemble. Her performances include premieres of Nancy Van de Vate, Yehudi Wyner, Lejarin Hiller, and Marlos Nobre.
She is a BMI composer, was a member of the U/B Percussion Ensemble, and participated in the recording of "Music for Six" by Lukas Foss on CRI under the direction of Jan Williams. Kathryn has recorded for BBC, NPR, and PBS, and has been featured in the videos "What Makes Music?" and "Explorations and Transformations." In 2016, she released 2 solo CDs – "Exploring the Fantasy" and "Sights and Sounds of French Impressionism". In the Fall of 2019, Kathryn released her 3rd CD – "Music of the Masters". This CD includes works by Beethoven, Chopin and Kathryn's piano transcription of Bach's Passacaglia and Fugue in C minor.
In addition to Powers, she has taught at Community Music School of Buffalo, SUNY-Buffalo, Eastman School of Music, Nazareth College, Longy School of Music, and Simmons College.
For more information about Kathryn, please visit www.kathrynrosenbach.com.