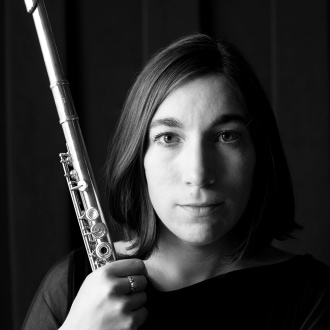 Meghan Miller
Artistic Director, Music on the Hill
Associate Director
Flute
Inquire About Lessons
(She/her)
Flutist Meghan Miller has performed as a chamber and orchestral musician throughout the United States, England, Italy, Mexico, Costa Rica, Peru, and Cuba. She is principal flute of Symphony by the Sea and piccolo player with the Cape Ann Symphony. As a freelance musician, she has also performed with Boston Lyric Opera, Boston Modern Orchestra Project (BMOP), Emmanuel Music, and with the Portland, Indian Hill, and Cape Cod Symphonies. Recent international travels have taken her to Lima, Peru, where she was a guest artist at the International Festival of Flutists, and to Cremona, Italy, where she is on faculty in the summers at the Cremona International Music Academy. During the academic year, Meghan is on faculty at Saint Anselm College, Phillips Academy Andover, Powers Music School, and Concord Academy, where she also serves as the Director of Chamber Music.
Teaching is vital to Meghan's identity as a musician, a trait which has been instilled in her by her own teachers, Trevor Wye, Robert Willoughby, Linda Toote, and Michelle Caimotto. Her students consistently earn spots in the MMEA district and all-state ensembles and the many youth orchestras in the Boston area, including every level of orchestra/wind ensemble at New England Conservatory Preparatory School. Many of them have gone on to study at music schools throughout the US and Europe.
Meghan's students have also been prizewinners at numerous competitions, including YoungArts, American Protege Series at Carnegie Hall, International Shenzen (China) Woodwind Competition, Southwestern Youth Music Festival, Honors Performance Series at Carnegie Hall, Great Composers Competition Series, as well as Concerto Competition Winners with the Waltham Philharmonic, Belmont High School Orchestra, Seven Hills Symphony, and the Phillips Academy Andover Orchestra.
Meghan holds a Doctorate of Musical Arts degree from Boston University.