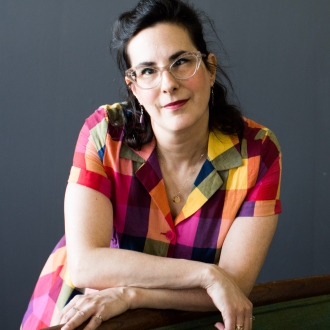 Stephanie Mann
Office Manager and Bookkeeper
Stephanie Mann is thrilled to have joined Powers in May of 2023.  A native of Richmond, Virginia, she holds a Bachelor of Arts in Theatre from Brandeis University and a Master of Music in Opera Performance from The Boston Conservatory of Music.  She has previously held Administrative positions at Perkins School for the Blind and Gann Academy and was most recently the Assistant Business Manager at a Personal Injury Law Firm in Boston.
When not at work, she is an active performer in Musical Theatre, Opera, and Operetta in the area. Recently, she was awarded First Place in Club Cafe's 'So You Want To Do A Cabaret' competition. In her spare time (ha!) she is an avid knitter and fiber spinner and dabbles in other various creative pursuits such as sewing, painting, and crafting of all sorts.
Fun Facts
She has two cats (Nougat and Chachi) but is not a Crazy Cat Lady…yet.
She is a self-proclaimed Yarn and Tea snob
She has run 3 Half-Marathons at Walt Disney World (with more to come)
She is Two Degrees of Separation (on the Kevin Bacon scale) from the entire MCU.