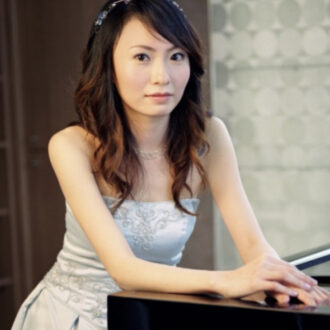 Inquire About Lessons
(She/her)
Born and raised in Taiwan, Erica is an accomplished pianist, accompanist, and educator.  At a very young age, she started to accumulate performance experiences by accompanying school choirs, passing ABRSM (Associated Board of Royal Schools of Music) piano and theory exams with distinction, and participating in piano competitions. She received her Bachelor of Music and English Literature and her Master of Music in Piano Performance at Soochow University in Taiwan.
In Taiwan, Erica was performing either solo, in various ensembles, or as an accompanist for vocals or other instrumentalists. In 2013, she moved to Dallas and was a piano instructor at Park Cities School of Music (2015-2016). In 2019, she moved to Houston and assisted students with ABRSM piano exams at Allegro Pearland Academy of Music. She was also a member of the Music Teachers National Association (MTNA).
Erica loves children and has taught piano from beginners to advanced levels for over 10 years in Taiwan, Japan, and the USA. Her enthusiasm, along with her knowledge and expertise assist her students in participating in various competitions and music recitals. She has also instructed students taking ABRSM piano and theory exams and successfully passed with merit or distinction.
Away from music, Erica enjoys spending time with her family, cooking, and traveling. She is also a proud mom of a 7th grader and a kindergartner at Arlington Public Schools.