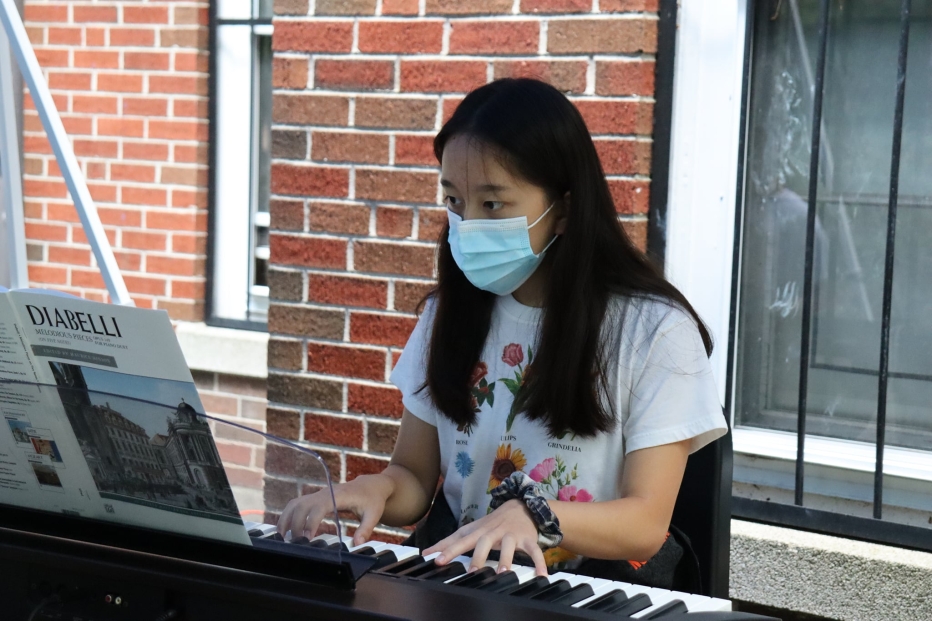 Hiroko Yamagata
"

I really appreciate that you decided to have an in-person camp during this hard time.

"

- Michiko Yamagata, mom of Hiroko
I really appreciate that you decided to have an in-person camp during this hard time. It was very impressive to find that electric pianos were set outside for kids every morning! Having a camp outside is a great idea and it looked so much fun!
Hiroko enjoyed the camp very much! On the first day, she looked a bit nervous. But afterward, she said it was so much fun to play the piano in front of kids and teachers because it was ok to make mistakes! (Is it true?)
I heard that Kathy played in front of the kids every day!! It is a very rare chance to listen to a whole piece of music played by a great pianist!! Apparently, Hiroko has come to be interested in playing much harder pieces in the future!