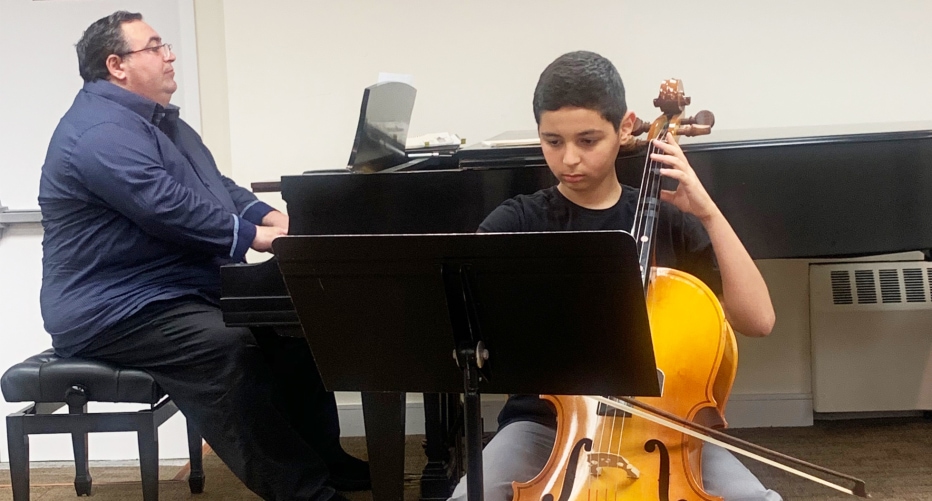 The Er Family
"

I would like to thank you… Bahar and Yavuz have really progressed so much.

"

Dilber Er
Siblings Yavuz and Bahar Er began in the Saturday Morning Music School program, learning cello and violin, respectively. This fall, they'll continue with private cello and violin lessons at Powers.
Says their father, Dilber,
My parents live overseas and time to time when we FaceTime with them, they listen to Yavuz and Bahar practicing their instruments. The last time my father listened, he said, "Honey, do you remember it was your dream when you were little?" Yes, it was my dream, so it means a lot to me seeing their progress and seeing them involved with music.