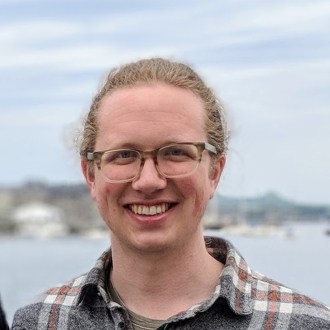 David Stevens
Clarinet, saxophone
Inquire About Lessons
David Stevens is a Boston-based saxophonist/clarinetist and multifaceted musician, with a diverse career as a performer, educator, and music administrator. As a saxophonist and woodwind doubler, he is active in classical, New Music, jazz, musical theater, and improvisation. He is a founding member of the Jamaica Plain Saxophone Quartet and performs regularly with this group in the greater Boston area. He has performed as a pit musician at the Wheelock Family Theater, The Company Theatre (Norwell), Boston Children's Museum, and regional theaters throughout Massachusetts. Notable performances include the premieres in Jordan Hall, engagements on Boston Conservatory's Guest Artist Series, the Museum of Fine Art's SoundBites series, and with groups that include the International Contemporary Ensemble,
ALEA III, Hub New Music, and Megalopolis Saxophone Orchestra. In 2012, he won the Concerto Competition at the Masterworks Festival in Indiana.
David is also on faculty at Gordon College, the All Newton Music School, Brimmer and May School, and in his private studio as an instructor for saxophone, flute, clarinet, and music theory. Having taught since 2005, he believes in adapting to the needs and interests of each student and equipping them for their varied trajectories within the field of music. He also teaches in his private studio in Boston and frequently conducts educational outreach throughout the greater Boston area. He is a member of the New England Conference for Music Theory, has presented on theoretical topics at the New England Conservatory, the University of Arizona, and Harvard Institute for Learning in Retirement, and his writings can often be seen in the Boston Musical Intelligencer.
As an administrator, David has extensive experience in ensemble management, technical and concert production, and assisting composers. Currently, he works in MIT's Music and Theater Arts Department and assists composers Robert Honstein, Christopher Cerrone, and Stratis Minakakis. As a former live-in assistant to Gunther Schuller, David is active in preserving his legacy through writings, performing, and researching, and is one of the founding members of the Gunther Schuller Society.
His teachers include James Rotter (saxophone), Ken Radnofsky (saxophone and clarinet), Deborah Stein (theory), Brian Levy (jazz saxophone), Alan Durst (saxophone), Tracy Harris (flute), and Gary Scudder (saxophone).
B.M. California State University, Fullerton
M.M. New England Conservatory (Saxophone)
M.M. New England Conservatory (Music Theory)