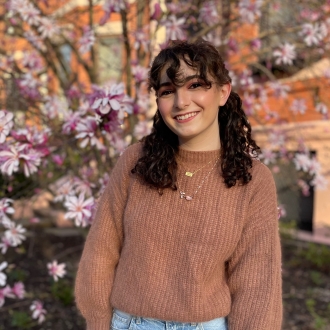 Rachel Beusee-Kauffman
Community Engagement Manager
(She/They)
Rachel is the Community Engagement Manager at Powers Music School. She holds a degree from the University of Rhode Island where she triple-majored in Film/Media, Public Relations, and Communication Studies. She is a Massachusetts native, growing up in western Massachusetts and currently residing in Boston. Before living in Boston she lived in Chicago, IL, and worked in event production. She has been involved with theatre and music performance since the first grade.
Fun Facts
I have chronic hiccups.
I was named after Rachel from "Friends".
I try to watch 100 movies a year.