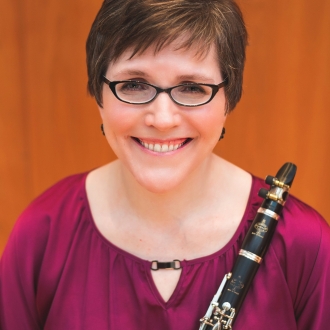 Inquire About Lessons
(She/her)
Colleen Hartung is an avid freelance musician that has performed with the Plymouth Philharmonic Orchestra, the Allentown Symphony, the Williamsport Symphony, the Winston-Salem Symphony, Opera Roanoke, the Roanoke Symphony, and the Ashlawn Opera Festival Orchestra. Hartung has also been a participant in the Banff Centre for the Arts' Masterclass program with Wesley Foster. She premiered Ryan Woodward's Suite for Clarinet and Violin with Marcus Smolensky at the International Clarinet Association's Mid-America Clarinet Festival in Ohio. Along with colleague Stacie Thompson, Hartung reintroduced Ruth Crawford Seeger's Diaphonic Suite No. 3 for Two Clarinets at the International Clarinet Association's ClarinetFest in Ostende, Belgium.
As a chamber musician, Hartung was a founding member of the Sunderman Woodwind Quintet while on the faculty of the Sunderman Conservatory of Music at Gettysburg College. This ensemble gave performances and masterclasses throughout the East Coast. She has also performed with the Dover Quartet and toured internationally with the Weis Trio.
She received her Doctor of Musical Arts degree at Michigan State University and earned her Master of Music and Bachelor of Music degrees at the University of North Carolina School of the Arts. Her teachers have included Robert Listokin, Brian Moorhead, Mark Nuccio, and Elsa Ludewig-Verdehr.
Hartung is currently teaching classes in the Department of Music and coaching chamber music ensembles at the University of Massachusetts Lowell. Along with teaching here at Powers, Colleen teaches at Groton Hill Music Center and Brookline Music School.