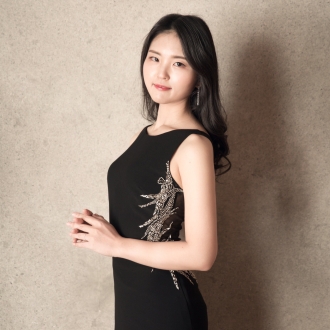 Inquire About Lessons
(She/her)
Yunhee Kim is an active pianist, piano teacher, and accompanist. She earned her doctorate degree in piano performance and literature at the University of Illinois at Urbana-Champaign (UIUC) while receiving a full scholarship, under the tutelage of a world-renowned pianist, Ian Hobson.
Yunhee's passion and interest in teaching piano led her to acquire a teacher's license in music in South Korea and to earn a master's degree in piano pedagogy at UIUC. Throughout more than 15 years of teaching experience, she has taught students of all ages and levels at a prep school, music camp, and college. She is a very passionate, patient, and encouraging teacher, who can accommodate individual students' learning styles and make them enjoy learning music.
As a soloist, Yunhee has performed with the National Tatarstan Orchestra (from Russia), Sinfonia da Camera Orchestra, and appeared at major concert halls including Carnegie Hall and Lincoln Center. She has won many competitions including first prizes at the East Coast International Competition and the Illinois State Music Teachers Association Collegiate Piano Competition, among many others. She has performed collaboratively with instrumentalists and vocalists as a staff accompanist at music camps and colleges and served as an organist and pianist at churches.
Yunhee is currently serving as a lecturer in piano and a staff accompanist at Merrimack College. She joined Powers Music School in the summer of 2023.